Bike taxi advertising is different.
Because bike taxi drivers have a constant and direct financial incentive to be in the highest traffic area, bike taxis become billboards that can intelligently move to wherever your advertisement needs to be seen, every day. Your moving billboard reaches more people and has a greater impact on each of your ad's impressions.
Your dollar literally goes farther on a bike taxi. For the price of a traditional billboard, you can run multiple bike taxi campaigns when and where you want – whether it's a single cab for an entire year, the whole fleet for a just a day, or anything in between.
Typical Ad Placements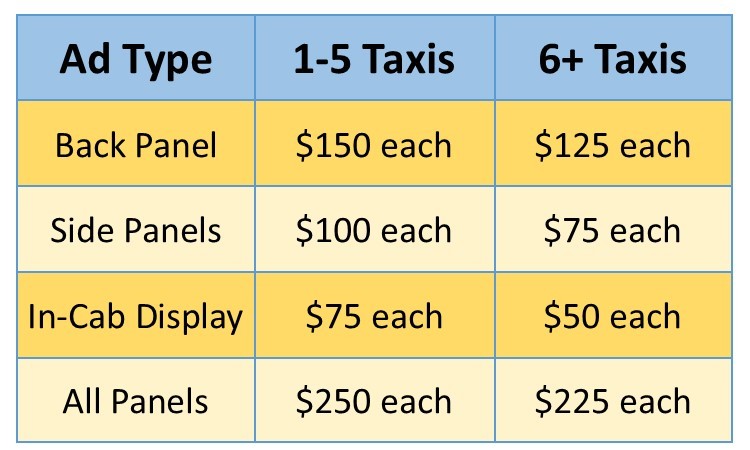 All prices listed are per month. Periods of high demand, such as the Balloon Fiesta and State Fair may be subject to higher rates and will be negotiated on a case by case basis. Conversely, if demand is low, prices might fall, so it doesn't hurt to ask.
Full-fleet and long-term buyouts may be eligible for substantial discounts, depending on what your company might want to do. And the sky is the limit! Don't hesitate to contact us with any crazy ideas you might have. They just might be crazy enough to work.